The Idea Behind Twigs Software
SIMPLE, USEFUL SOFTWARE BUILT TO HELP MANAGE YOUR INFORMATION WITH EASE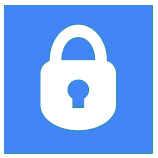 The Twigs concept is simple: to allow you to bypass all of the unnecessary complexity of operating systems and most typical applications. And to do so by providing you with a pleasant and capable desktop workspace. Where you can focus on your own information and tasks ... without complexity or distractions ... and resulting in easy to access, useful results.
In short, to give you what you want from a computer. It's a "Your Information Comes First" approach that hides all of the complexity you despise ... and delivers simplicity you can really work with.
In fact, you'll find that the intuitive way Twigs is organized ... actually helps you be organized!
The Philosophy...
The Twigs philosophy is to streamline the main aspects of using your computer by minimizing keystrokes and mouse clicks. And to present information in natural ways and in a clear and readable fashion. With intuitive features in plain English, Twigs does just that. The result is the ability to keep all of your information, literally, at your fingertips. Nothing is more than a few clicks away!
Simple. Intuitive. Powerful. Convenient.
Twigs in a nutshell. The software manages your screen workspace for you. There are no "windows" to resize or reposition, just a sensible set of screens and panels that work together to optimize access to your information.
No page or print formatting is required either. Everything is setup and ready to give you useful printed results in just one click.
Twigs takes convenience to a level that you've never experienced with your personal computer!
Get Twigs Now!
TWIGS EDITIONS: