Start Building Your Personal Knowledge Base
EASY TO USE, MANAGEABLE LIST PRIORITIES & CUSTOMIZABLE CHECKLISTS BOOST PRODUCTIVITY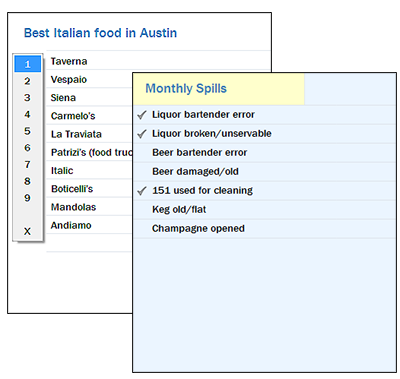 Twigs brings a fresh approach to computer use.
Your information – named and organized in ways that are meaningful and useful to you – becomes your focal point.
It couldn't be easier.
You're able to accomplish more of your daily tasks with fewer steps, keystrokes and mouse clicks than you could in any other way.
Simple. Supportive. Efficient.
Twigs provides you with all of the tools you could ever need to organize your information. Included among its most useful features: Lists which can be easily categorized and prioritized, daily Notes, TwigBoard (the ultimate clipboard), multiple Journals, and much more.
Get Twigs Now!
TWIGS EDITIONS: